Flight Cushion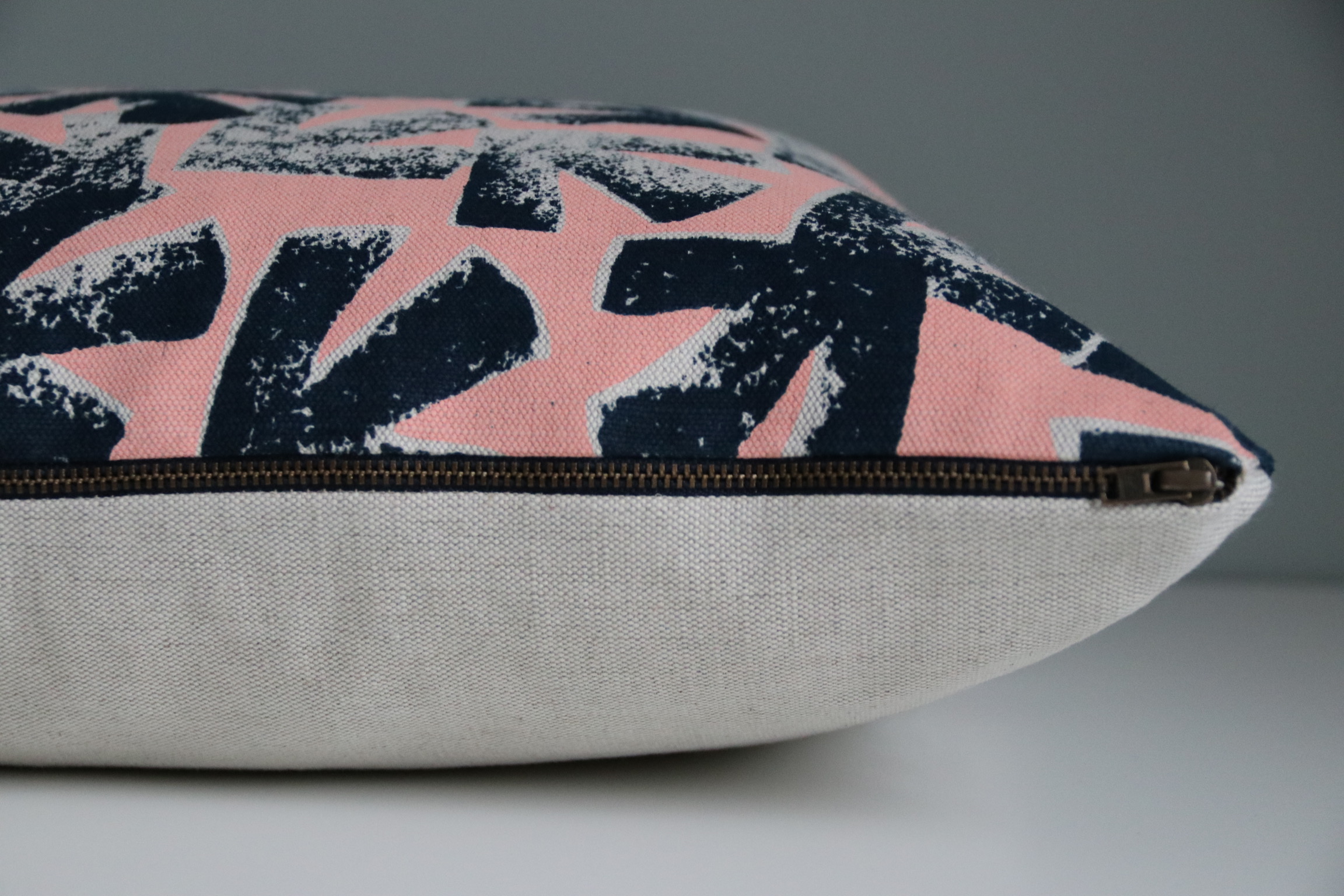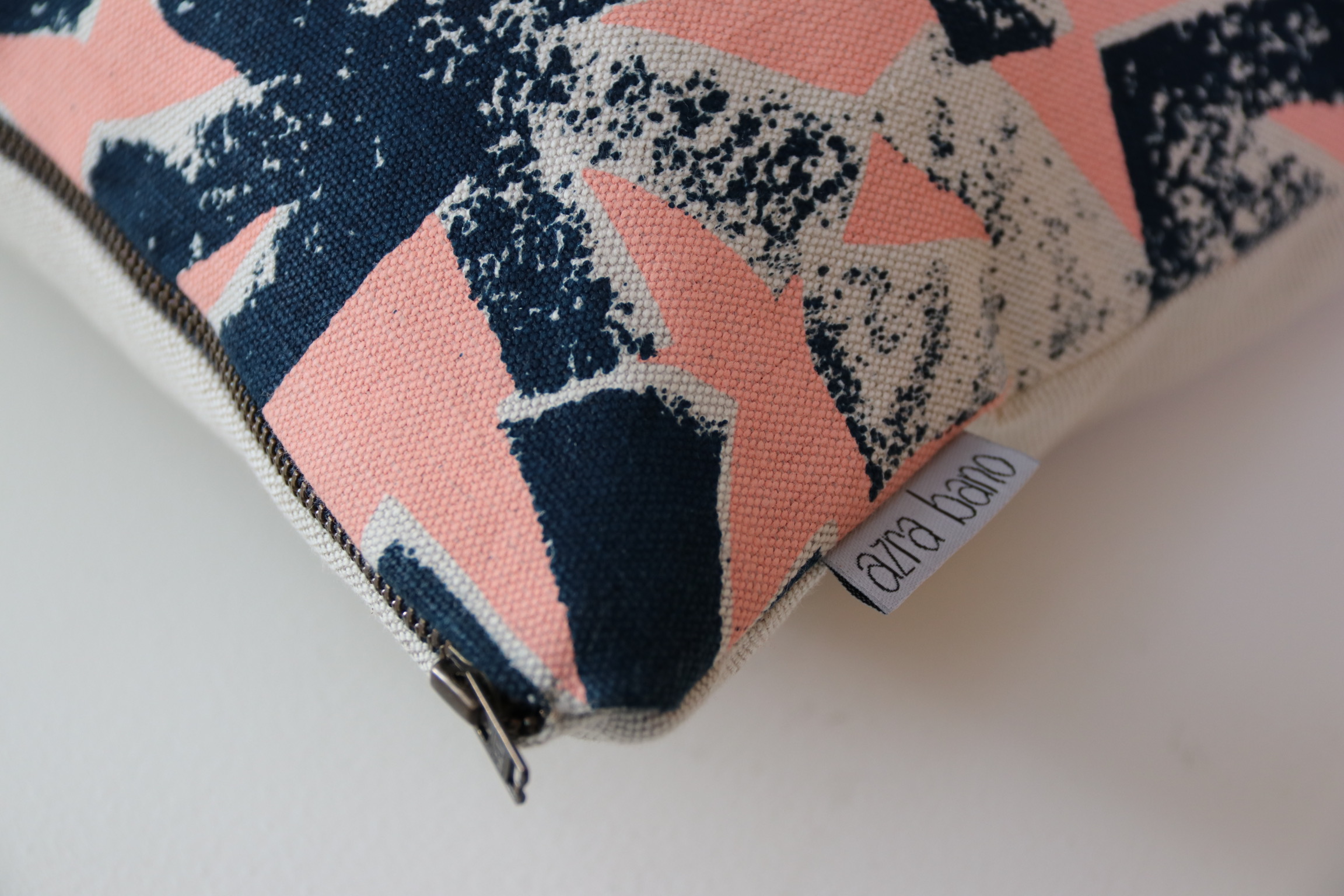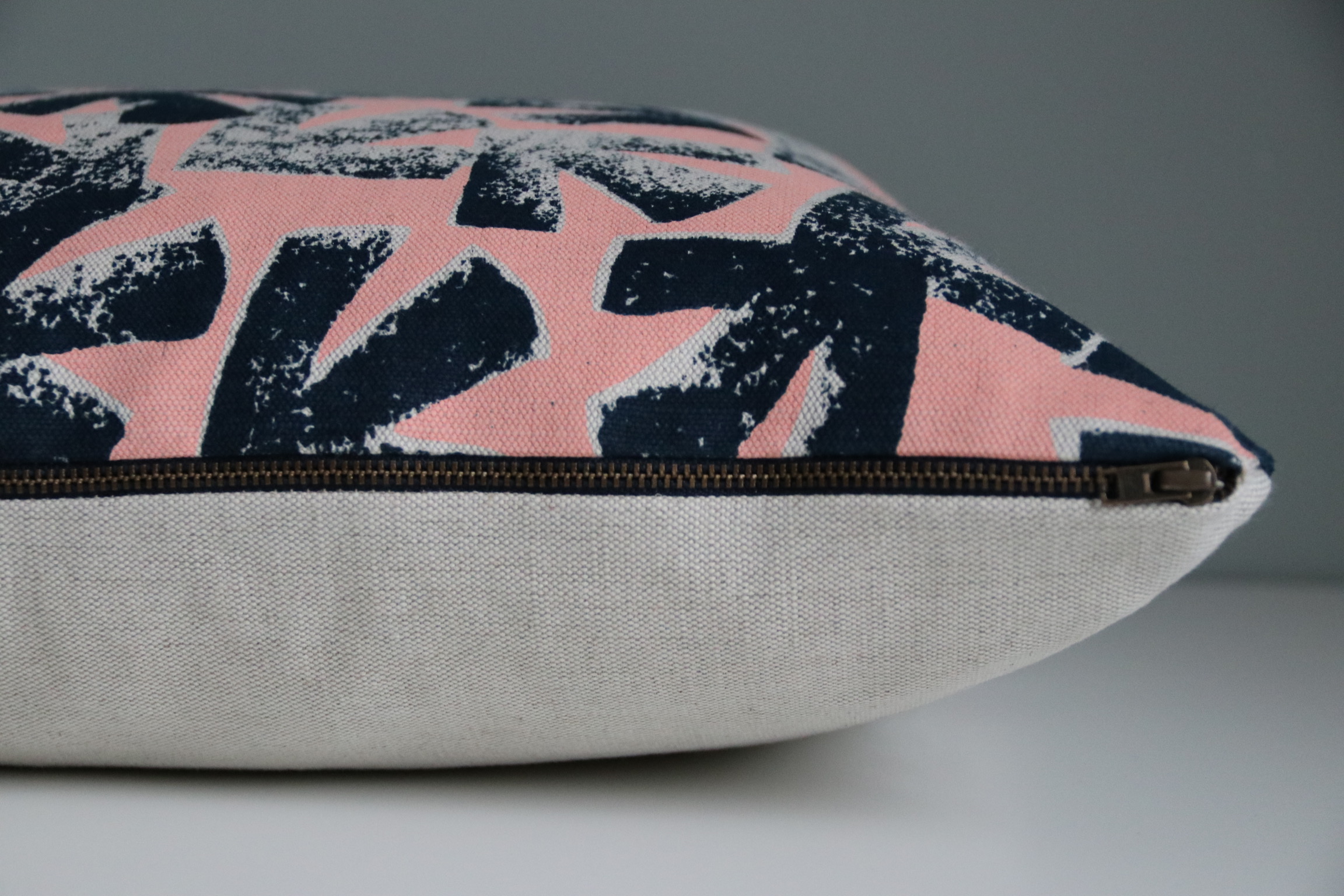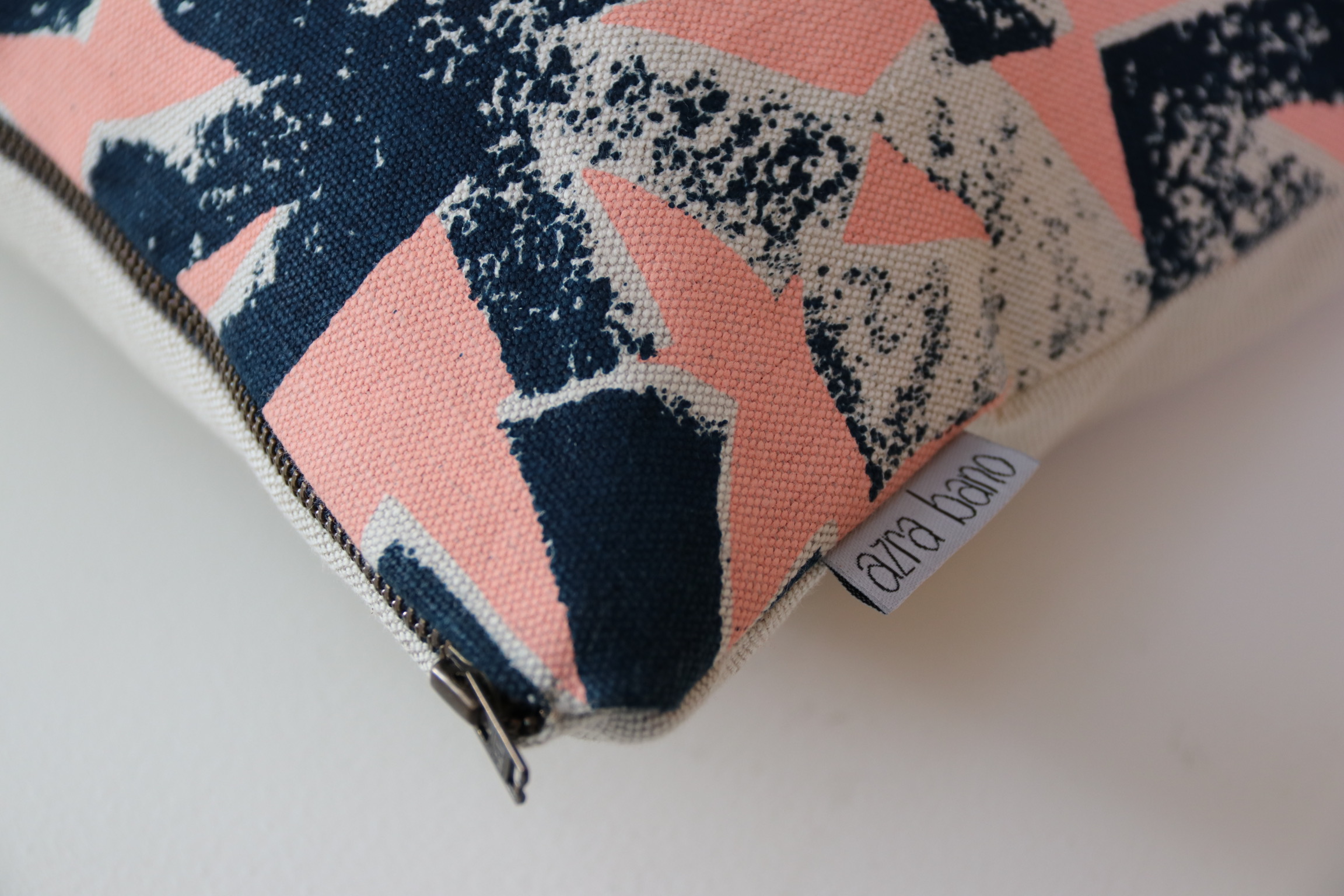 Flight Cushion
Fabric: Linen, cotton and polyamide mix.
Size: 45cm x 45cm
The 'Flight' cushion is inspired by the starling murmurations.
Using water based, solvent free, environmentally friendly inks that are Soil Association Approved, it is printed in peach and inky blue on a linen mix fabric, has an exposed antique effect zip, and comes with the option of feather or cluster fibre pad.
All cushions are hand printed and handmade individually therefore may have very slight variations in print placement to that shown in images but will always maintain quality.